Pisa, city, central Italy, in Toscana lies on the alluvial plain of the Arno River. Its location is favourable for tourists as Pisa is close to many other important and famous cities in Tuscany and the neighbouring regions, such as Firenze, Lucca, Livorno and also smaller centres such as Cinque Terre in Liguria.
In addition, another important characteristic that makes Pisa attractive is its proximity to seaside resorts, in fact in about 10 to 20 minutes by public transportation or by car students can reach the small towns of Marina di Pisa and Tirrenia, or they can visit one of the most famous beach locations, la Versilia, which includes cities such as Viareggio, Forte dei Marmi and Lido di Camaiore.
HISTORY OF PISA
ANCIENT TIMES
It is unknown who founded Pisa. Historians have said it could be the Greeks in the 6th or 7th century BC or the Ligurians. What is known is that in 5 BC Pisa was occupied by the Etruscans and Etruscan Pisa was allied with Rome in the Punic Wars before it came under the control of Rome. At this time, Pisa was a powerful maritime power and it kept this role under Roman rule. Although Pisa was a large and important town in the Roman Empire there are no Roman remains in Pisa apart from some sarcophagi and sparse ruins.
Its position as an important maritime power did not change during later periods of Gothic and Lombard dominance in the 6th to 8th centuries.
THE MIDDLE AGES AND THE MARITIME REPUBLIC
In medieval times, Pisa was a wealthy place. Its thriving economy was largely based around its busy port. Indeed, it was one of Italy's four maritime republics, along with Genova, Venezia and Amalfi. Like many other towns and cities in Europe, Pisa was keen to show off its economic success in the form of ambitious building projects, such as the city's cathedral which was consecrated by Pope Gelasius II in 1118 and the Leaning Tower in 1173.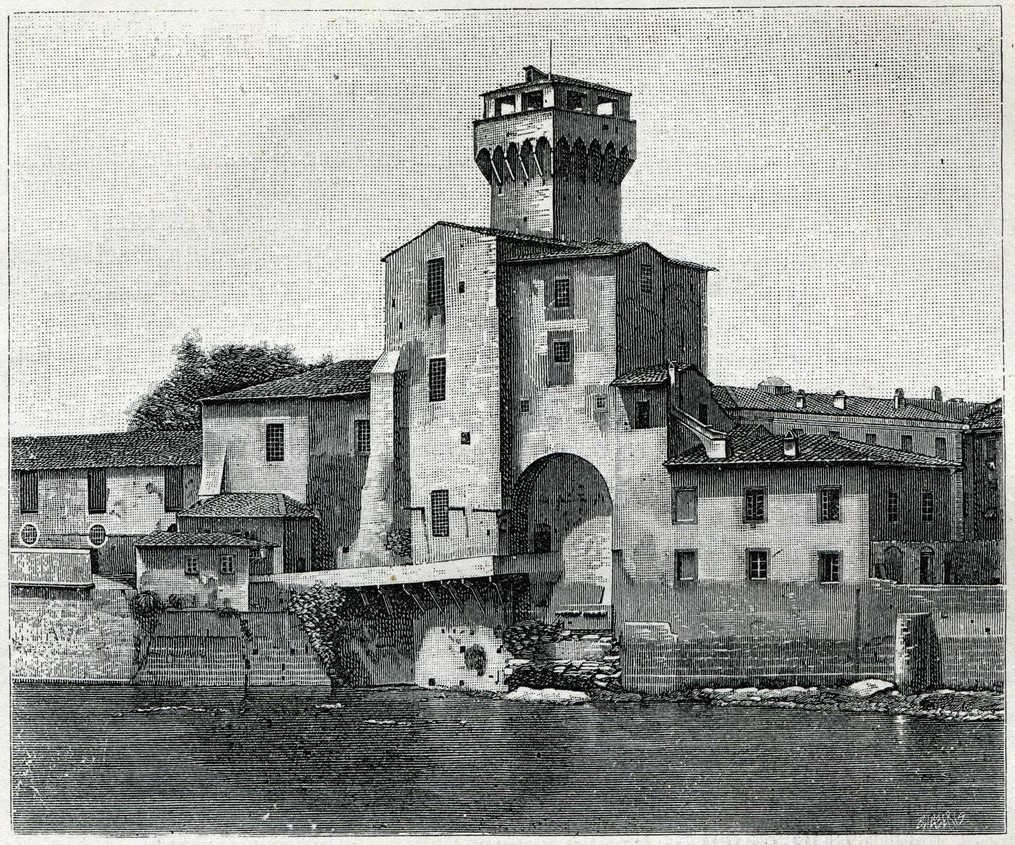 This period of time was marked by constant battles with other city states to gain the greatest possible territory and the best conditions for trade and production.
During the first half of the 13th century, Pisa was involved in frequent conflicts with the city of Firenze. Then, in 1284, at the Battle of Meloria, it suffered a significant defeat to Genova. Many of the city's ships were lost, along with thousands of men. This fiasco increased internal tensions and in 1288 led to a dispute between Count Ugolino della Gheradesca and the archbishop Ruggieri. This episode is described in Dante's Inferno 33rd song. Archbishop Ruggieri accuses Count Ugolino of being a traitor and as punishment, the Count and his two sons and two nephews are walled into a tower in the city where they die one by one. The tower has ever since been known as the Torre della Fame – the Tower of Hunger.
THE 14TH CENTURY AND THE FALL OF PISA
In the 14th century Pisa alternated between a "republican" region and dictatorship. At this time Pisa moved further away from its traditional ghibelline policies as financial interests demanded peace with the Guelph powers, including Florence. In the years 1399-1405 Pisa was ruled by the Milanese family Visconti, which caused an unavoidable defeat to the hated Florentines. In 1405 a rebellion against the Milanese rulers and a famine and population decrease led to the Florentine attack in 1406. The siege did not last long but Pisa finally capitulated.
Although Pisa tried to escape Florentine rule and for a short period, 1494-1509, managed it, the city's history as an independent city state was now over. From 1509 until the unification of Italy in 1860, Pisa was a part of the Grand Duchy of Tuscany and was under Medici rule for most of this time. Under the Medicis the city experienced a modest financial and cultural advance. Lorenzo de'Medici in particular gave the town new wind in its sails by re-establishing the old university. The scientist Galileo Galilei was a teacher there.
FROM THE 18TH TO THE PRESENT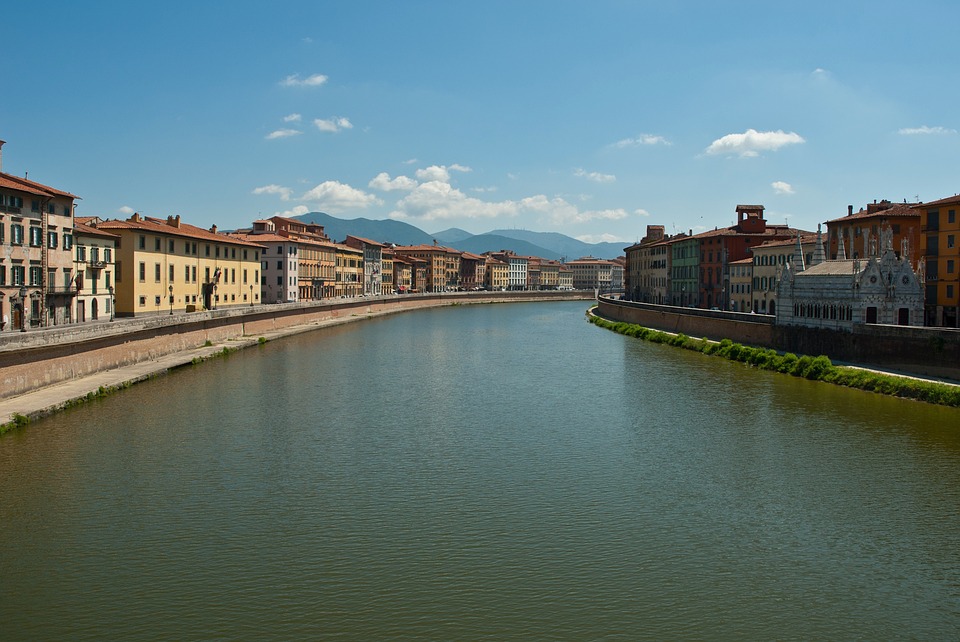 Pisa grew again after the mid-18th century as the surrounding marshlands were reclaimed, malaria was eliminated, and light industries were developed. In World War II Pisa suffered severe damage in 1944 when prolonged fighting took place on the Germans' Gothic Line of defences. The many churches damaged or ruined at this time were subsequently restored, but the area south of the river, which suffered widespread destruction, still has a somewhat characterless aspect. Pisa is now a quiet provincial university town that is renowned for its art and architectural treasures. The city also retains much of its 10.5-kilometre circuit of walls.